An Introduction
"We started this journey with the germ of an idea of creating social equality, thus came into being MPMM. However, we soon realized the need for widening the sphere and means for realizing our goals. Today the society is infested with so many pressing & compelling social issues that just being an NGO and serving people wouldn't suffice. Very quickly we realized that we could maximize our social impact, by addressing the needs of the youth and children.
By assisting the younger generation we can improve the communities where they live there by making the future of these communities brighter. From the epiphany came a clear Vision:Inform,Inspire,Empower.We not only wanted to help them but also empower them and give them a media platform which is their own and where they can raise their own concerns, through our voice; hence came up Goonj 90.8 FM Aapkee Apni Aawaz. Madhya Pradesh has produced so many famous reporters and journalist but does not house any reputed media college. With a aim of retaining and grooming this local talent we started Goonj Institute and a news portal Goonj MP recently".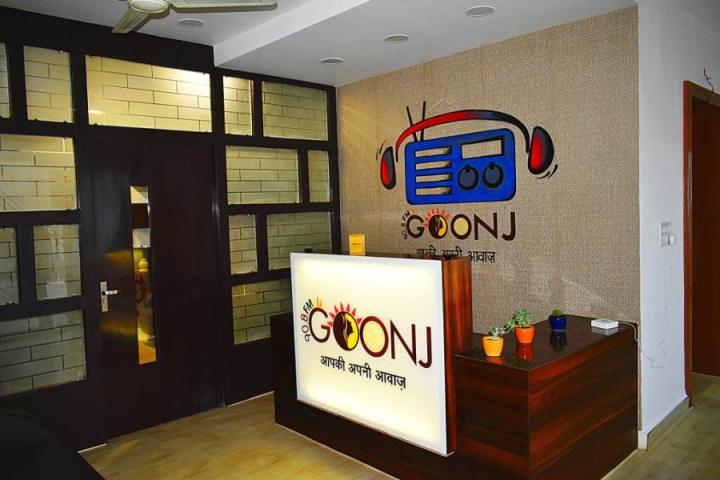 Goonj's Commitment To Diversity, Equity, Inclusion And Belonging
Public media belongs to you. All of you. Goonj is committed to representing and celebrating our entire community.
We believe in diversity, equity and inclusion - in all aspects of our organization, including our service to audiences, the makeup of our staff and the communities represented in our programming. This is a core priority that is infused in every action we take. As a public service, Goonj holds a responsibility to engage the communities we reach equitably - to serve the underserved and create opportunities for those who have been overlooked.